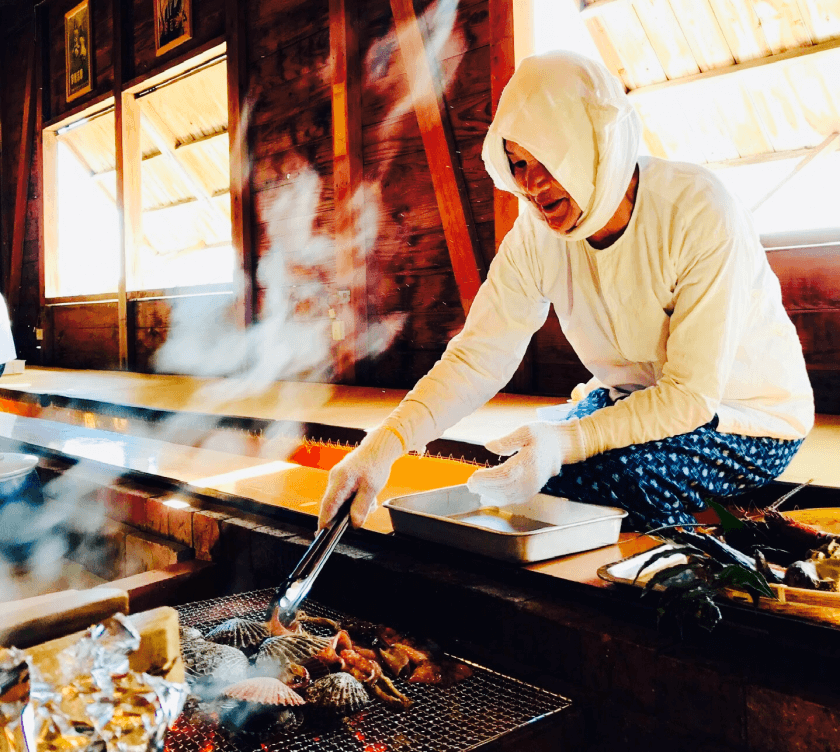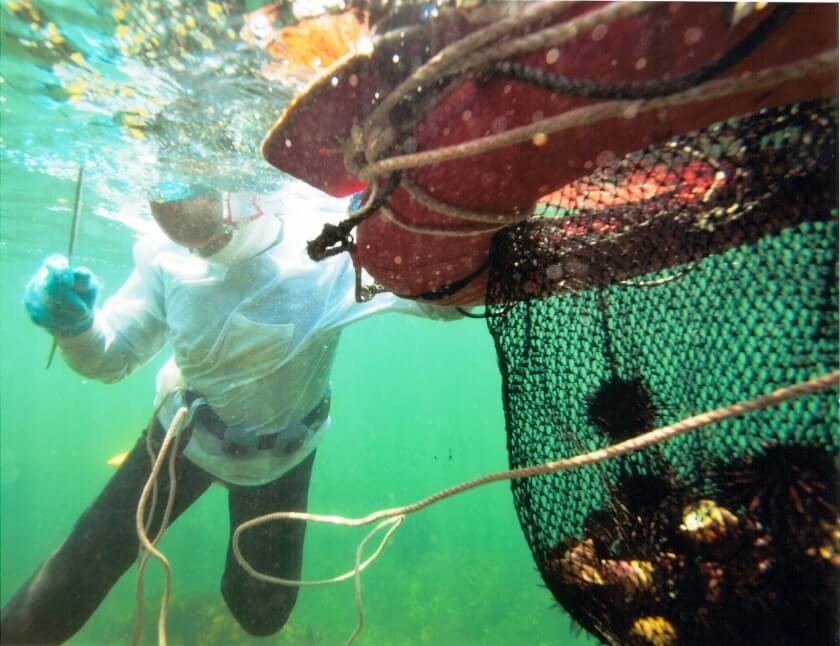 'Ama' or 'Ama-san', as known as female skin divers, are traditionally women's occupation in Japan.
Many of the Women who were born in fishing villages started diving from early age, and became Ama-san to catch a variety of seafoods to make their livelihood.
Even after they got married and became mothers, those women could dive into the sea and earned a lot of money. That helped women be independent and they worked proudly as important income earner of the family.
After the economic growth, the number of Ama-san got decreased dramatically. Some fishing villages have not a single Ama anymore, and the tradition completely disappeared.
However, in Shima city, there are approximately 230 women who work as Ama (2018).
And there are some places that visitors can meet and talk with those real Ama-san while having excellent grilled seafood inside a cozy atmospheric wooden hut.
At Ama Hut SATOUMIAN, nice and chatty Ama women will welcome visitors and tell their stories about daily work and tradition. It's a very unique experience that we want anyone to try.
place2279 Shimacho Koshika, Shima 517-0704 Mie Prefecture
Contact Tel: +81 599 85 1212
parking Free Parking Lot Available
Remarks For reservations of more than 15 persons, please contact Ama Hut directly.