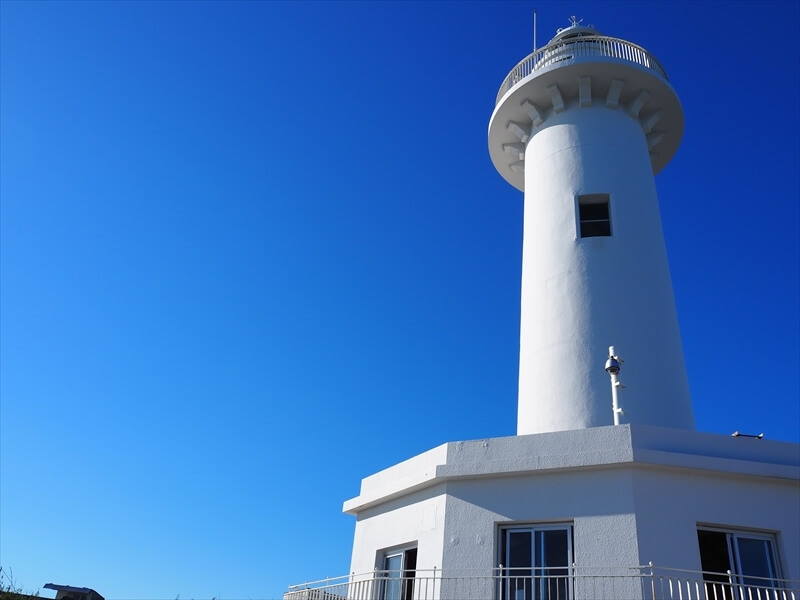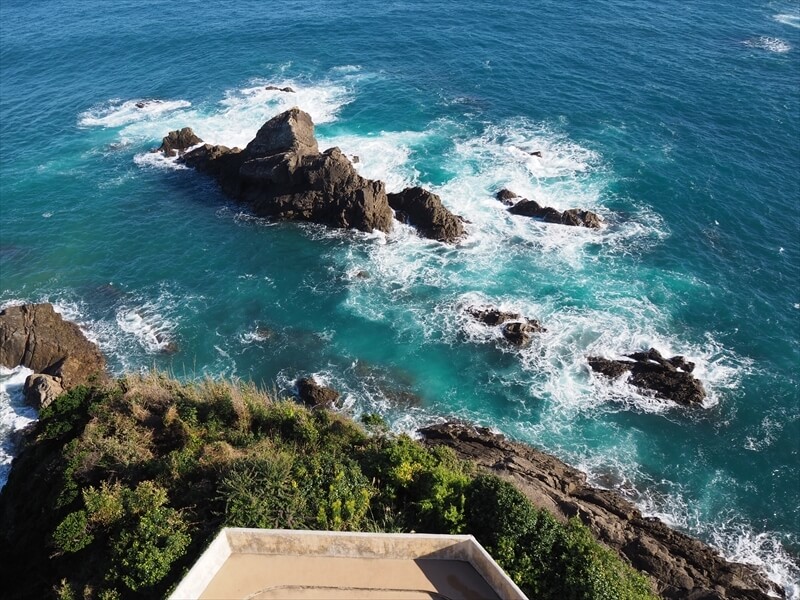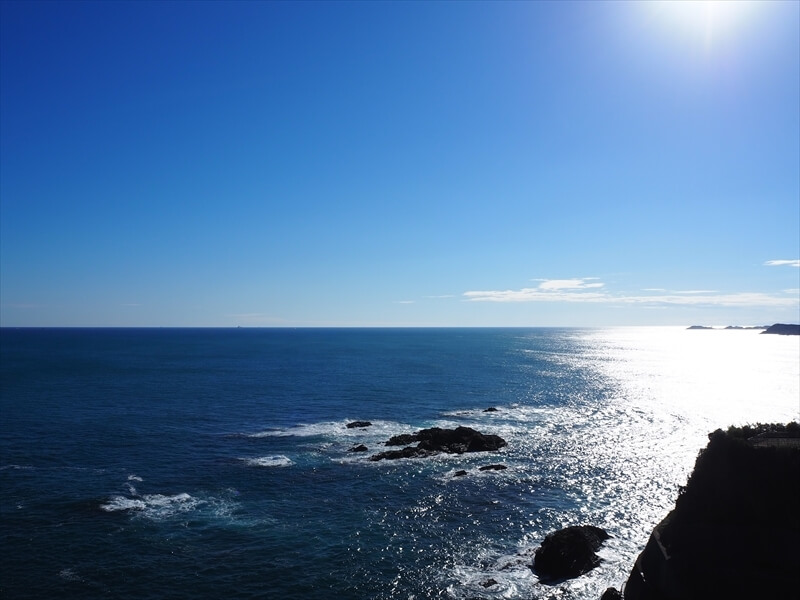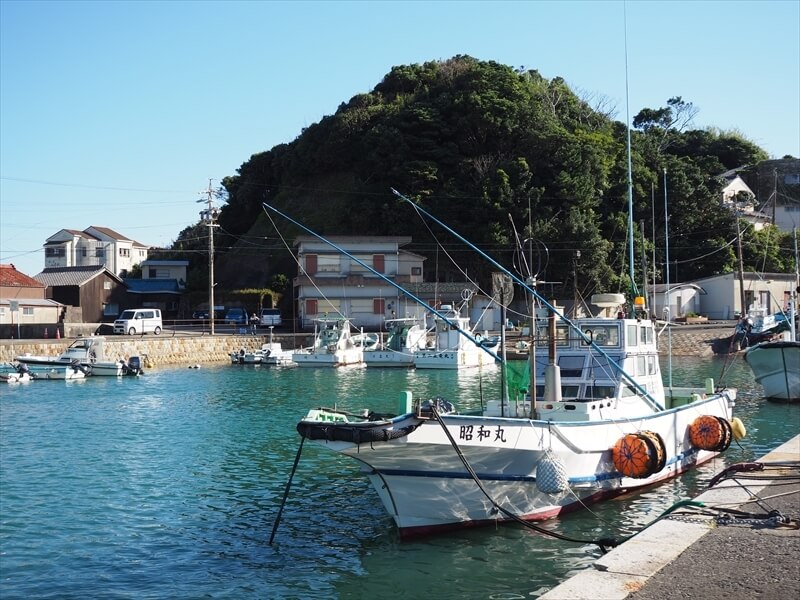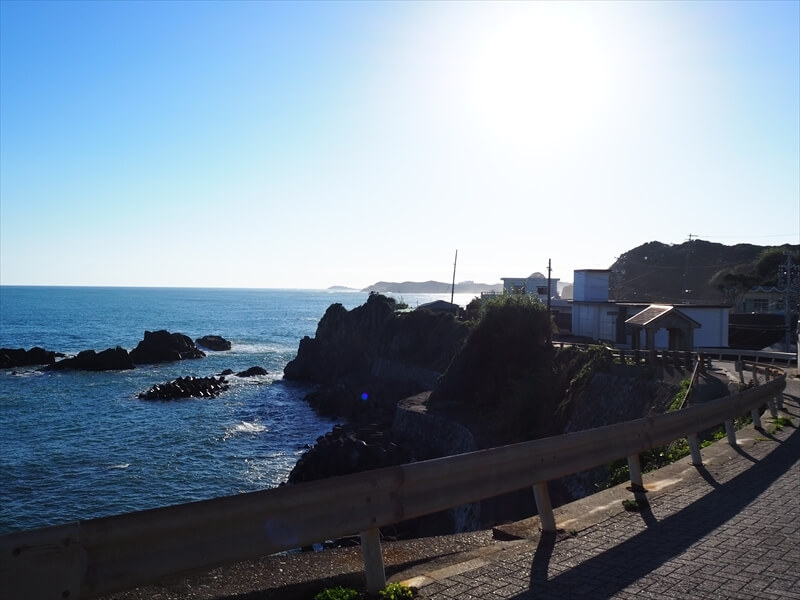 Many of you, travelers from overseas who have ever visited Japan during mid-summer, often say "I'll never come back here in summer" due to the extreme humidity in Japan.
However, once you experienced Japanese Autumn, I'm sure you'll fall in love with this country again.
The unpleasant humidity is completely disappeared now, and clear blue sky and colorful Autumn leaves feast your eyes.
To enjoy such a great weather and nice temperature, today, I'd like to introduce you 'Daio-saki Lighthouse (大王埼灯台)'.
The pure-white building stands at the top of a hill, so, you just need to take a little walk to get there.
But trust me, it is truly worth visiting.
You can actually go into the lighthouse building.
The path inside the lighthouse is quite narrow and steep, and since there's no window while you are walking upward. so, you may feel uncomfortable about the process.
But once you arrive at the top of the lighthouse, the world you see will be completely different.
The horizon shines in front of your eyes and it's far, far away. And the horizontal line is not flat, and you'll just realize that this planet is truly round.
Also, on the way to daio-saki Lighthouse, I recommend you to walk around the town and the coastline. The atmosphere of the small fishing village is so cool, and you'll find old days' nostalgia still exists in real life now.
Schedule 9:00~16:00
place 54 Nakiri, Daio town, Shima city, Mie 517-0603
Contact TEL:0599-72-1899 FAX:0599-43-8321
Related Links Official Website of Daio-saki Lighthouse
Remarks Entrance Fee : Adult(Age 12+) JPY300 / Kid For Fee
Parking Fee : JPY300 – JPY500